End of Life Care Support Services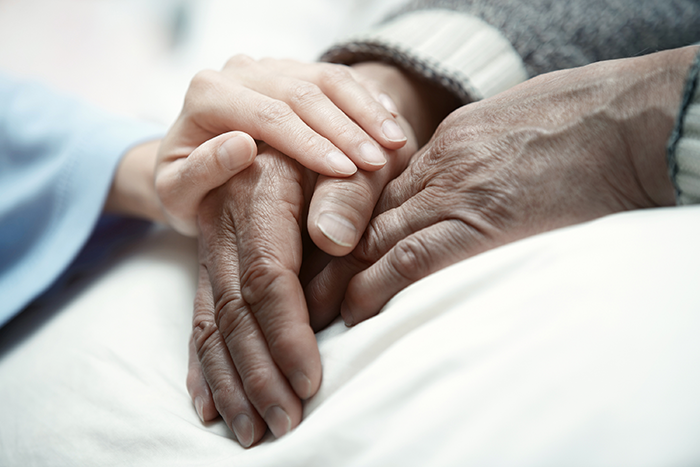 Family First Home Care Of Arizona can provide non-medical end-of-life care support services, combined with your chosen hospice medical agency, to ensure your loved one can stay in the comfort of their home during this time. 
Compassionate Care for Patients and Their Families
Our caregivers are here to provide the non-medical support services that can help to bring relief to you and your loved one. Some of what we do adds to the client's physical comfort. For example, our caregivers can give a restricted patient a bed bath and tend to their hygiene.
We can also add to the client's emotional comfort. A caregiver can read to them, play their favorite music, or just sit and hold their hand.
Being a family caregiver can be stressful at times, we are here to help. You may need a break to run errands or do something for yourself. That is where we come in. We can provide Respite, so you can feel at peace knowing your loved one is in good hands while you take care of yourself! 
Our compassionate caregivers understand that the client's condition can affect the entire family. Sometimes sharing what a client said or did that day can make a big difference to you!
How Our Caregivers Can Help
• Help with Bathing and Hygiene
• Incontinence Care
• Assistance with Transfers when Possible
• Normal Daily Activities
• Assistance Using Eating Utensils/feeding
• Light Housekeeping
• Washing Laundry
• Providing Companionship
• Bed Baths for Patients Confined to Bed
• Aiding with Dressing and Undressing
• Turning the Client to Prevent Bed Sores
• Preparing and Serving Meals
• Washing Dishes
• Changing Bed Linens
• Providing Pet Care
• Updates for family/hospice medical provider
Respite Services